Kenneth Pybus's Archive
"Silence breakers" are Time magazine's "person of the year." But naming names carries some risk More »
Islam, Christianity and Judaism are often accused of wanting to restrict free speech. Dominic Burbidge suggests a radically different perspective, from inside the thought-system of the Abrahamic faiths.
Source: Free speech as seen by a believer in an Abrahamic religion | Free Speech Debate More »
The lawsuits were filed on behalf of 10 students disciplined after the discovery of the Instagram account in March. More »
The U.S. Supreme Court is known for refusing to review disputed constitutional issues until the right case comes along. More »
The Supreme Court is leaving in place a court ruling that a Texas school board can open its meetings with student-led public prayers without running afoul of the Constitution's prohibition against government-established religion. More »
International fashion brand Marc Jacobs has been sued for copyright infringement over the company's Resort 2017 collection.
Source: Artist Sues Marc Jacobs for Copyright Infringement More »
In June 2017, Berthold came across a promotional video by Target's outside design firm, touting the production of an animated version of Akzidenz-Grotesk font for Target's advertising and branding  – the video is available at https://vimeo.com/90107132. More »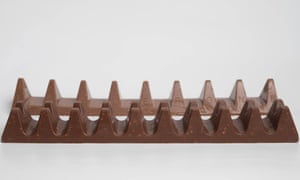 Defending its right to launch Twin Peaks bar, budget chain cites Toblerone version with fewer chunks brought out last year More »
FCC Chairman Ajit Pai said he has circulated a media ownership item for a vote at the November meeting that would achieve major broadcast deregulation.
Source: Pai Proposes Major Broadcast Dereg | Broadcasting & Cable More »
Kenneth Pybus's Comment Archive